College Profile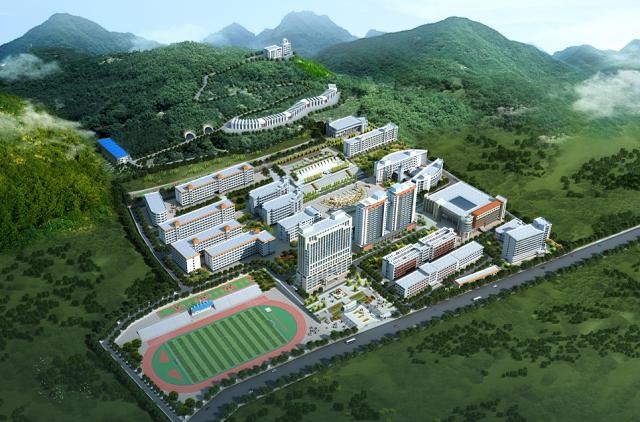 Lanzhou Resources & Environment Voc-Tech College is a national key demonstrative higher vocational college jointly built by the Ministry of Education and the Ministry of Finance. It is also determined by the China PLA General Political Department and the Ministry of Education as a college for directionally-trained non-commissioned officers. It is one of the first pilot units determined by the Ministry of Education for modern apprenticeship, also a college in Gansu Province's program to build high-level universities and first-class disciplines, as well as a pilot college among nationwide vocational colleges for digital campus construction and education informatization.

The college covers a total area of 536 acres, with an overall floorage of 300 thousand square meters. It consists of 16 teaching units in 61 majors. It has ¥160 million worth of teaching instrument and equipment, and 740 thousand volumes of books and literature. It has established 15 on-campus training bases comprising 22 experimental training centers and 144 experimental training rooms. It has 592 faculty members, including 400 full-time teachers, 32 professors, 135 associate professors, and 4 distinguished teachers at provincial level. It has over 13,000 students on common higher vocational education and over 2,000 students on adult education.

The college owns multiple social service organizations, including the safety technology training center that has qualifications for national level-2 coal mine safety training and national level-2 work safety training, the training base for professional core teachers of nationwide higher vocational colleges, Gansu's eighth national institute for verification of professional technical ability, the training base of the Publicity Education Center of the State Administration of Work Safety for safety education, and Gansu Branch of the Training College of the China Meteorological Administration. Now it has 4 provincial-level bases for science popularization and education, 1 national base for land resources and 1 national base for meteorological science popularization. The college is named by China Association for Science and Technology as the national base for science popularization and education.


The college has successively won honors such as the National Advanced College for Energy-Saving Management, the Civilized Unit of Gansu. It has won 1 national second prize for teaching achievement, 4 provincial first prizes for teaching achievement. Its teachers have published 993 academic papers, 17 of which are included in SCI or EI. The initial employment rate of its graduates is ranked the first for three years in a row among all of Gansu's higher vocational colleges. So it was commended by the Provincial Government as the Provincial Advanced Unit for Employment Work, and was named honorably as the National Demonstrative College for Employment Competitiveness in Higher Vocational Education in 2014.